PAELLA EXPERIENCE IN THE CENTER OF VALENCIA
PAELLA EXPERIENCE 1 DAY IN THE CENTER OF VALENCIA
Get ready to enjoy an unforgettable experience and surprise family and friends, learn to cook Original Valencian Paella.
Purchase guided ingredients in the Central Market in Valencia.
Valencian appetizer + tasting white wine
Make your paella with the best professionals
Taste the paella made with a tasting Valencian menu 
Paellero diploma
WHY BUY AT ORIGINALPAELLA?
Where do we learn?
Our headquarters can be found at the very historic center of Valencia, at the restaurant Arrocería La Valenciana, close to the Mercado Central (Valencia Central Market)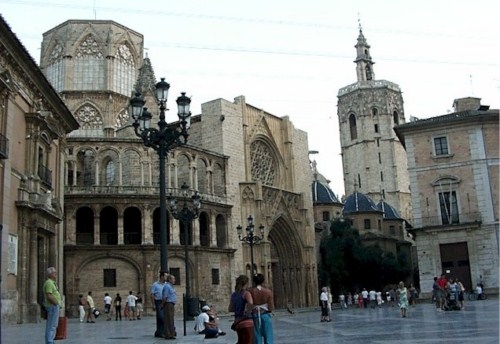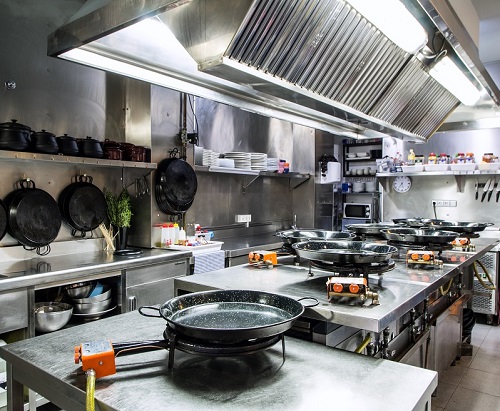 How will be the experience?
Fun and playful! We expect a great day!
Programme:
We started in the Central Market:
The Mercado Central, jewel of Valen­cian Modernism and main meeting point for locals to purchase the best fresh food. A 'must see' for any tourist. With us, you could visit it in a much more active way: buying the best ingredients for your own Paella.
The visit shall be conducted by our guide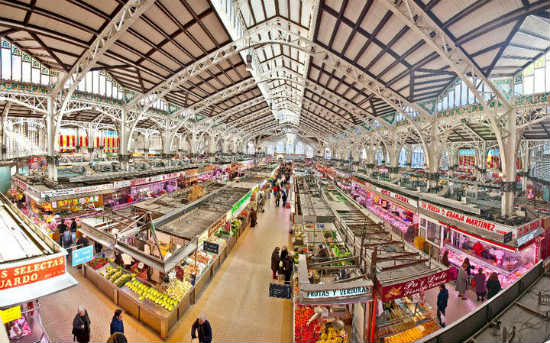 Making paella Part 1:
Once back at our premises, we will get down to work. It's time to learn to cook this worldwide known dish which will make you succeed in any culinary meeting from now on.
Leaded by one of our Paella Mas­ters, you shall learn how to cook the Paella, which shall be cooked in two stages: during the first one you will stir-fry the meat, the vegetables, the grated tomato, spices (smoked sweet paprika and saffron) and you will fill the paella pan with water in order to obtain a delightful stock.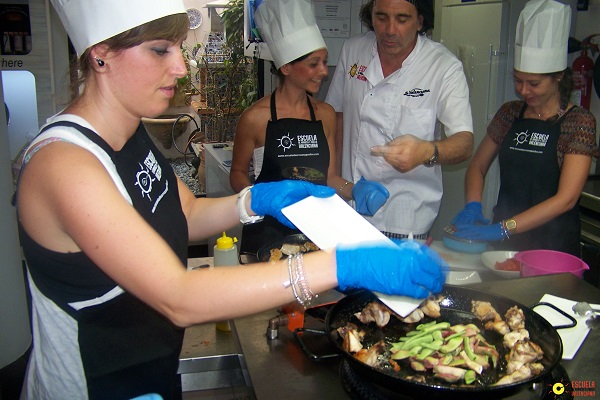 Tasting Original Valencian appetizer.
While the stock is boiling (40 minutes), we make the most of our time and enjoy a typical Valencian appetizer, consisting of two dishes and a chilling local white wine tasting.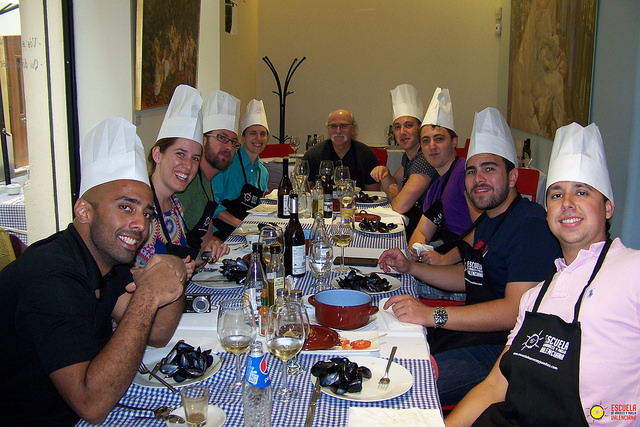 Making paella Part 2:
It's time to go back to the kitchen, adjust the salt seasoning and to learn the tricks for adding just the correct amount of rice. You shall manage the three stages of fire in order to finish your Paella in an awesome fashion.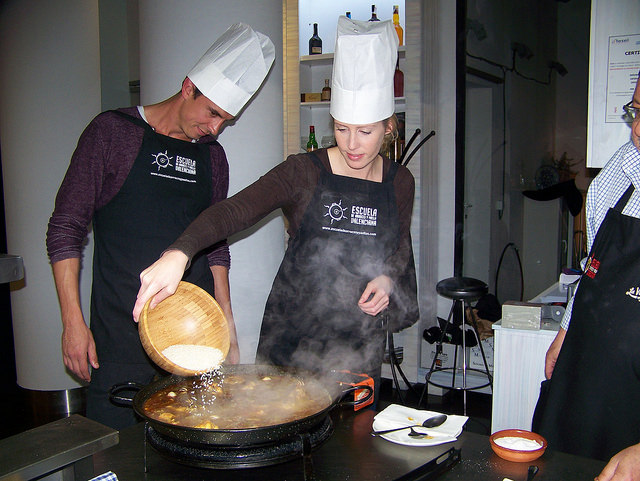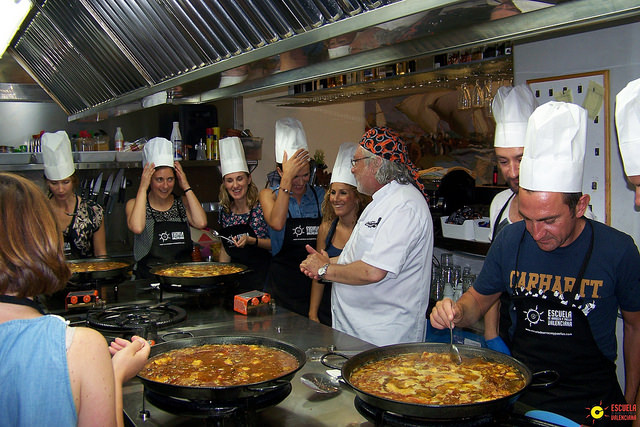 Tasting Original Valencian Paella with other typical Valencian Foods
It's surely delicious. Check it yourself, it's an exciting moment, accompanied by the typical Valencian Salad, with pickles, and tasting a great Valencian red wine. We shall end the meal with dessert, coffee, and a local spirit.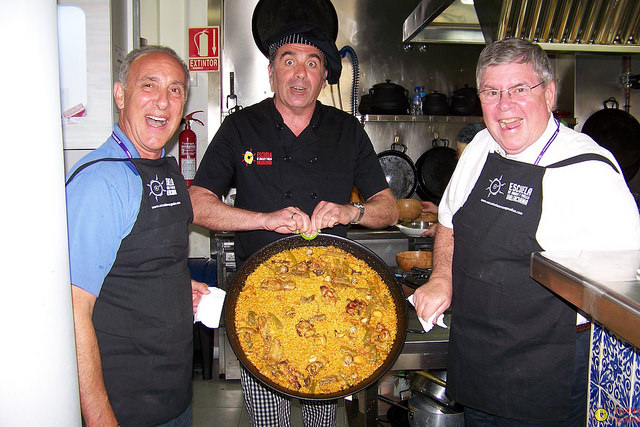 Diploma ceremony
You deserve a Paella Specialist diplo­ma, an unforgettable memory!, We are sure you will repeat with family or friends.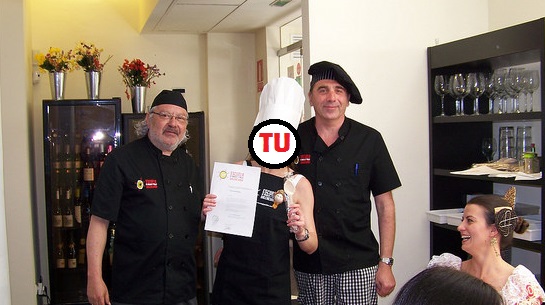 Conditions and reservations:
Available with 24 hours in advance from 1 up to 15 people, to confirm the reservation it's necessary to send an email  to originalpaella@originalpaella.com with your dates and number of people to  that will be answered as soon as possible with the confirmation of availability for the chosen day.
Children between 12 and 16 years have a special reduced fee, only 30 €
Children under 12 years may attend but can not access the kitchen area.
The experience lasts approximately 5 hours begins at 10 am and ends between 15h and 16h, afternoon sessions can also be performed.