HERE WE RESPOND TO WHO WE ARE, WHERE WE ARE AND ORIGINALPAELLA IN THE MEDIA.
ABOUT US?
ORIGINALPAELLA is the parent company of a group of companies specialized in all kinds of services related to PAELLA, we have been serving the Hostelry Industry since 2001, our experience is a guarantee of success, specialists in the manufacture, distribution and sale of equipment and ingredients to make paellas in more than 70 countries around the world, we rent and prepare giant paellas, train master rice cookers and paella experiences, a 360º view of paella by true professionals specialized in paella.
We have been part of a very Valencian entrepreneurial family for many generations, who want to extend our experience, because we are great lovers of paella and together with some friends we enjoy sharing our experience and our ancestral culture from Valencia, Spain. Our main objective is to help spread the culture of paella and facilitate the transfer of knowledge and techniques required for the original paella, knowledge and tools shared from parents to children for hundreds of years and now, thanks to technology, we can share it with people from all over the world. For this we have created:
www.alquilerpaellerasgigantes.es
Grupo de facebook Paellas y Arroces
Our project tries to fulfill its objective by working in different ways:
Transfer the knowledge and technique for the elaboration of the original, genuine and authentic Valencian paella
Transfer the knowledge of the infinite gastronomic possibilities offered by the container and the most traditional recipes together with those innovations that can be carried out with consistency.
Make available to paella lovers: the utensils, products, ingredients and equipment necessary for its preparation and enjoyment by sending it to the whole world.
Make the possibility of transmitting the knowledge of the techniques by the best professionals through experiences and training in the best Valencian restaurants a reality.
Make it possible to make paella anywhere in the world, collaborating in the making and renting of paellas with the best professionals at events, festivities, private parties, communication actions, etc.
We are always working to improve, happy paellas!
Our data:
Original Paella S.L.
CIF: B40636573
Calle Mariano Aser 56 ground floor
46100 Burjassot, Valencia
Spain
phone: 963906901
contact: originalpaella@originalpaella.com
¿Where are we?
Find us on googlemaps or look at our map, our store is at Mariano Aser street nº56 Bajo 46100 Burjassot- Valencia, WE ARE ONLY 1 KM FROM THE VALENCIA CONFERENCE CENTER OR THE VALENCIA FAIR, VISIT US!!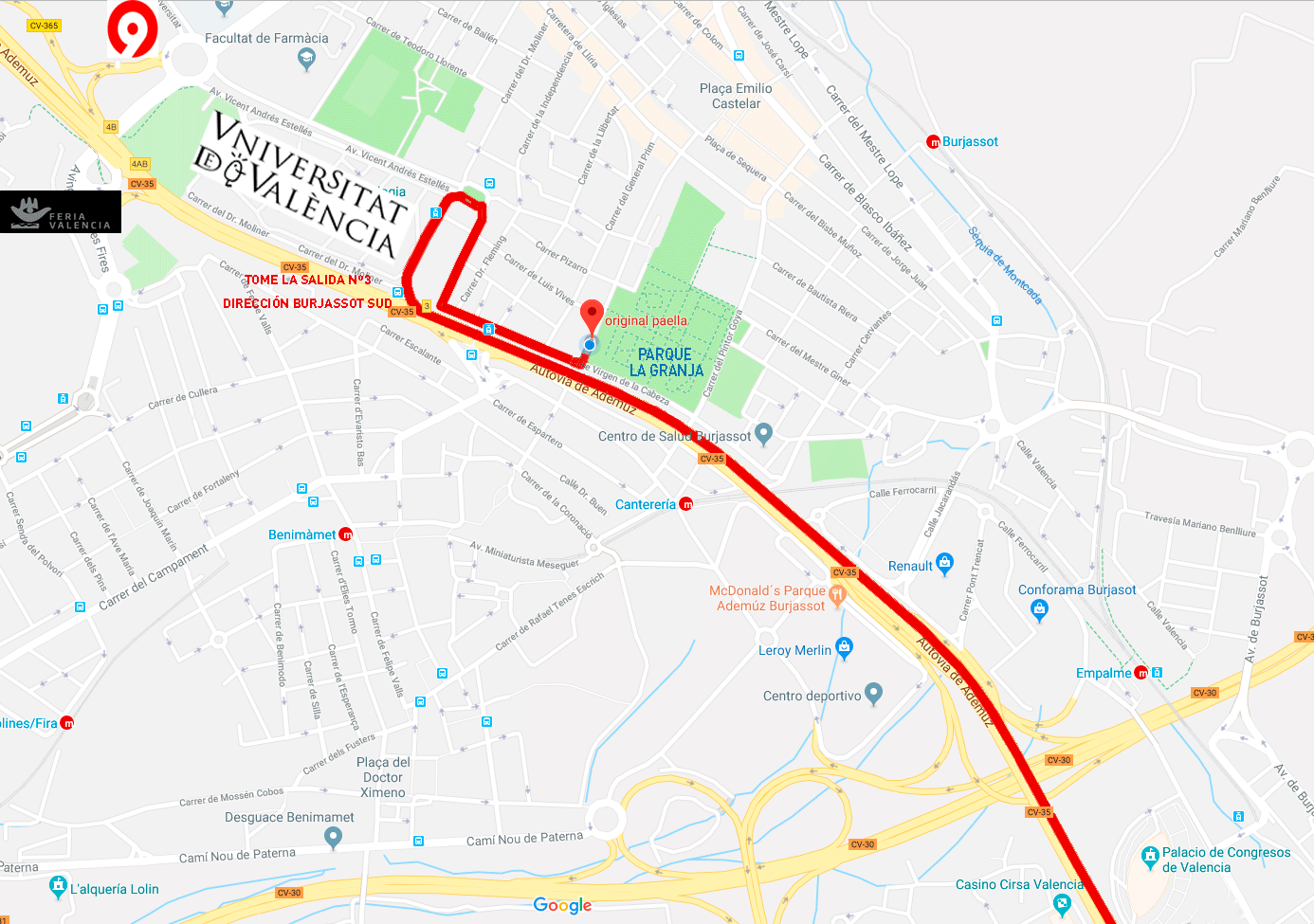 ORIGINALPAELLA IN THE MEDIA:
- Collaboration in the 35th anniversary of the Algirós market in Valencia, making a giant 130 cm paella, see video
- Collaboration between the television program El hormiguero 3.0 and Original Paella in the Leidenfrost effect experiment with gel balls jumping in a giant 2.70 meter paella, see video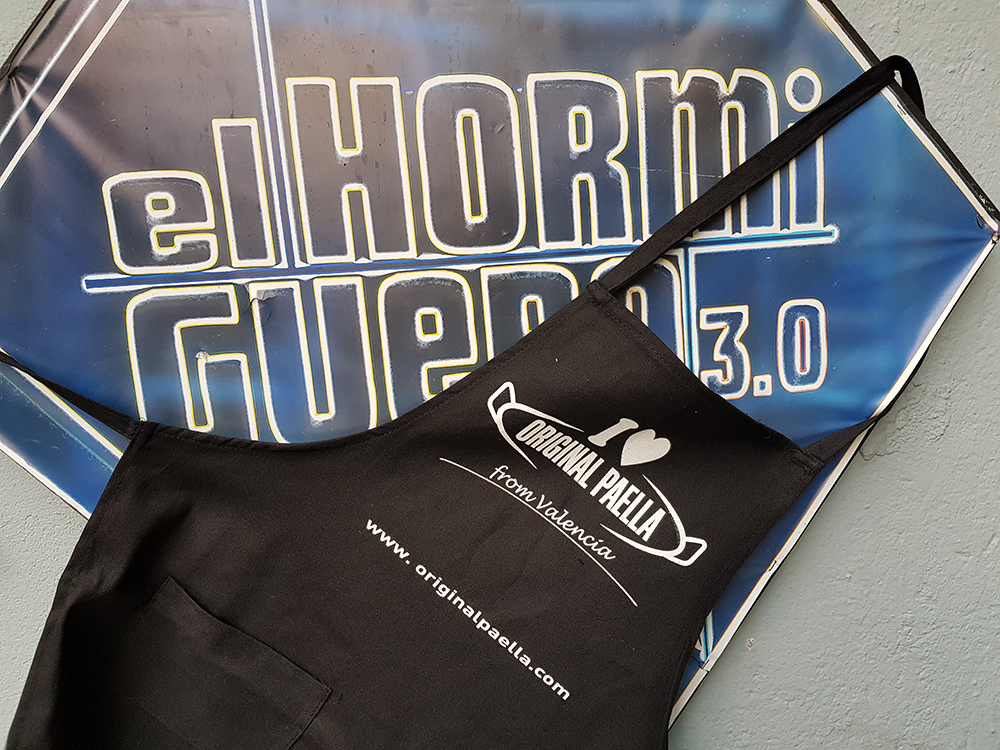 - A Valencian company that exports paellas to the whole world brings paella closer to Japan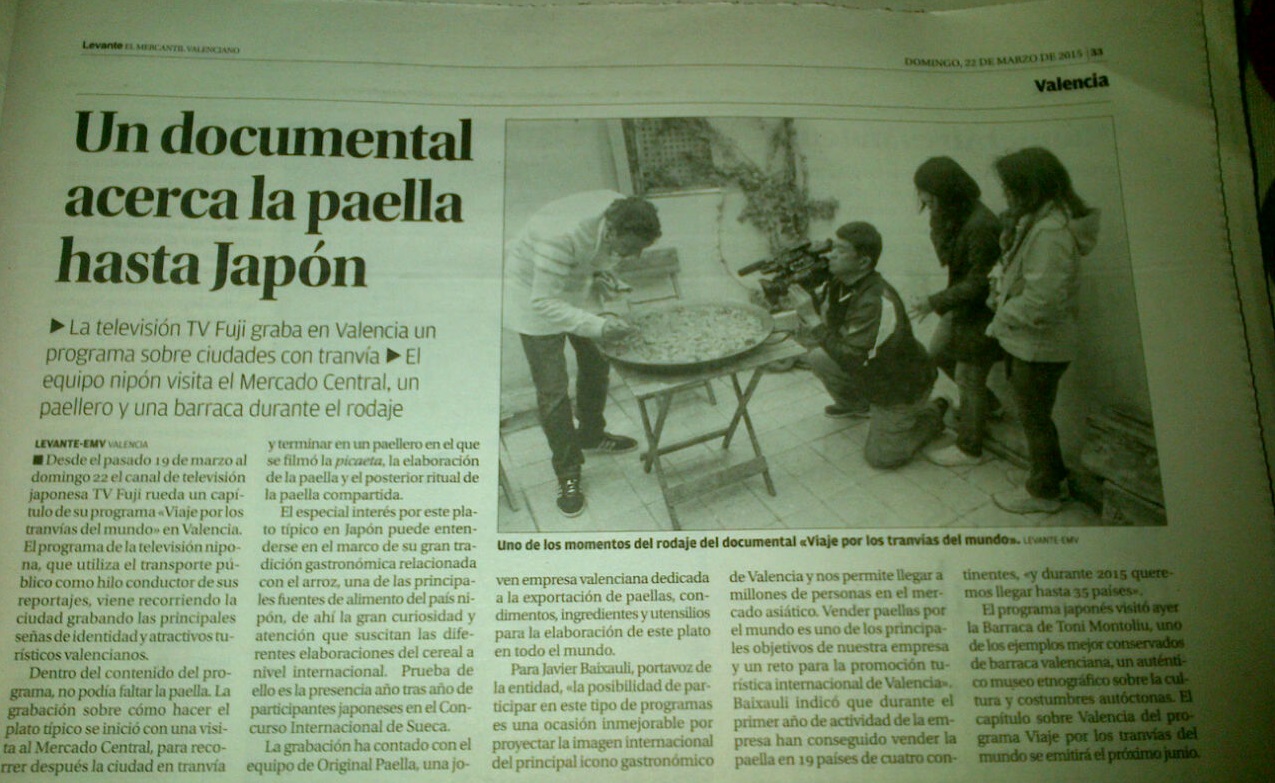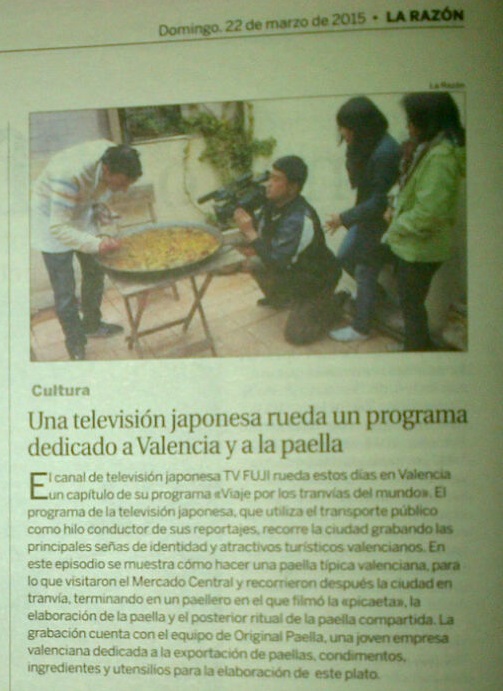 - Original Paella prepares a charitable paella for 5,000 people at the 38th Asprona march in Valladolid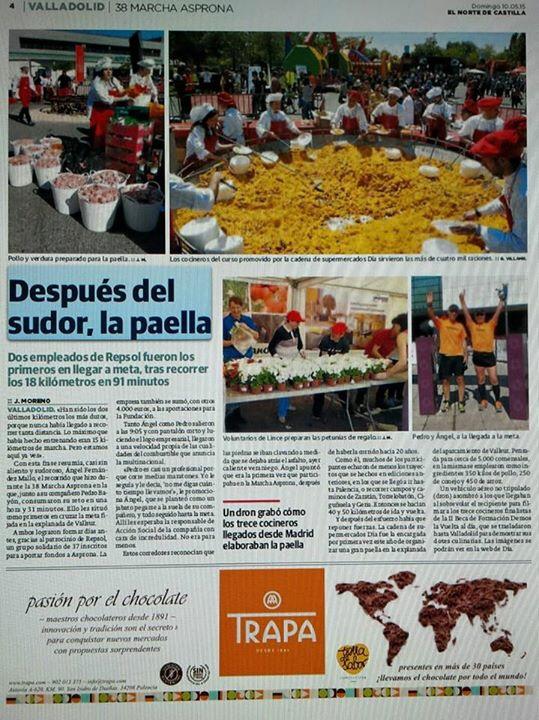 - 400 Kilos of rice for a good cause. DIA supermarket chain. By Lorraine Hidalgo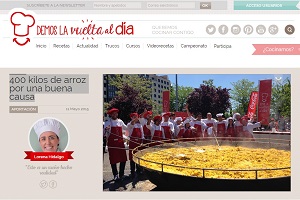 - Video preparation of Paella for 5,000 people together with ASPRONA, THE DAY SUPERMARKET CHAIN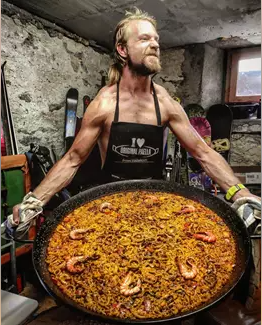 Paella is the most searched Spanish recipe on the internet, searches for "paella" have doubled since 2015
Original Paella launches the #360PAELLACHALLENGE viral challenge for World Paella Day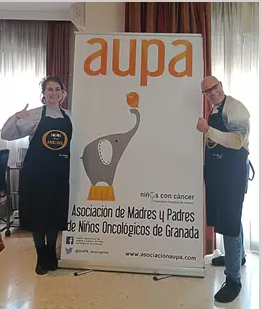 The initiative "EL DELANTAL SOLIDARIO" of the Facebook group "Locos Por Los Arroces" begins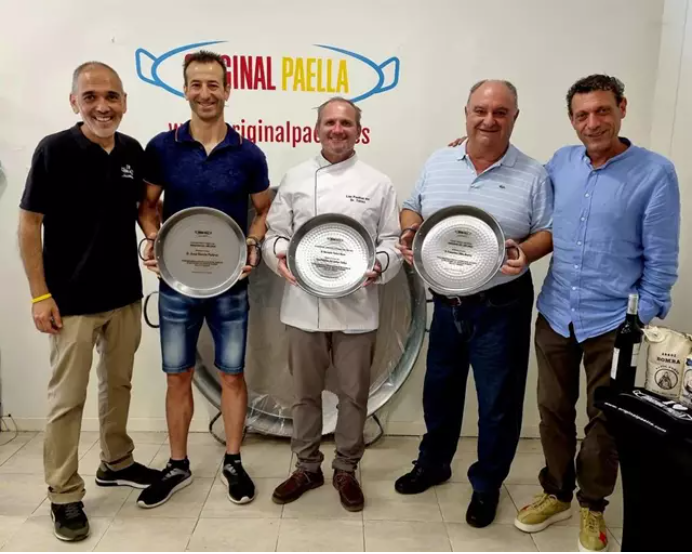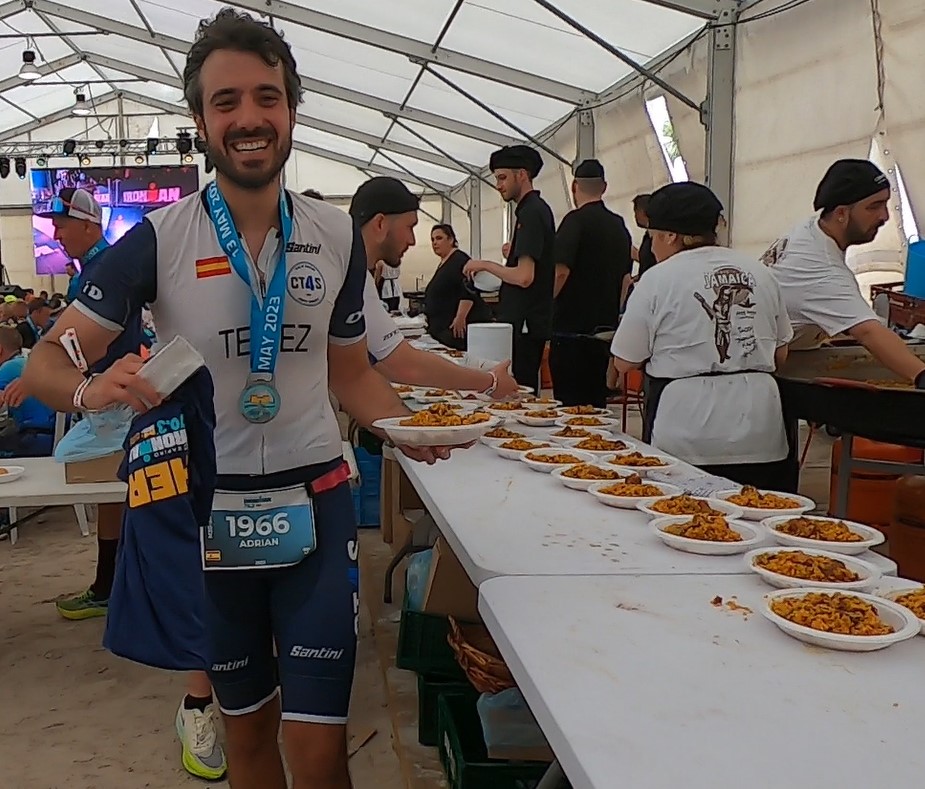 Paella is a balanced dish for athletes according to Original Paella
- I INTERNATIONAL STUDY OF PAELLA ON THE INTERNET:
DOWNLOAD ZONE video presentation, complete study and press releases
 - VIDEO DE 11TV PROGRAMA "DE RUTA POR" ORIGINALPAELLA:  Video del programa "De Ruta Por" donde se describen las actividades y servicios de la empresa valenciana www.originalpaella.es
SEE VIDEO