Carbon Steel Paella Pan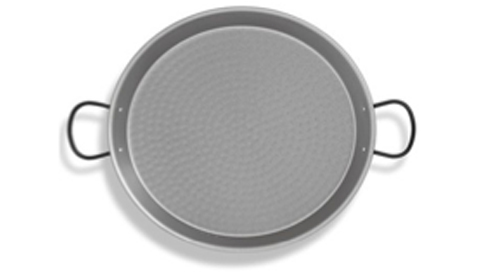 It is the one traditionally used to make Valencian paella.

Sturdy, endurable, inexpensive.

Suitable for Gas and open fire.

Made in Valencia (Spain)


Carbon steel paella pan conducts heat quickly and evenly. The steel is thin but quite rigid and durable.
Polished or Carbon steel paella pan has a slightly convex base that allows the oil to collect in the centre to assist in the first stages of preparing and cooking the dish. 
They are shallow and have sloping sides, which helps the rice to cook evenly and develop a more intense flavor.
Carbon Steel requires a bit of care after each use to prevent rusting.

See the "Care Instruction" tab.
Read more
Showing
13
-23 of 23 item(s)