BUTTER BEANS- THE INDISPENSABLE INGREDIENT FOR VALENCIAN PAELLA
In this article, we will talk about an ingredient that cannot be missing in a paella, the butter bean, the basic ingredient of the authentic and original Valencian paella.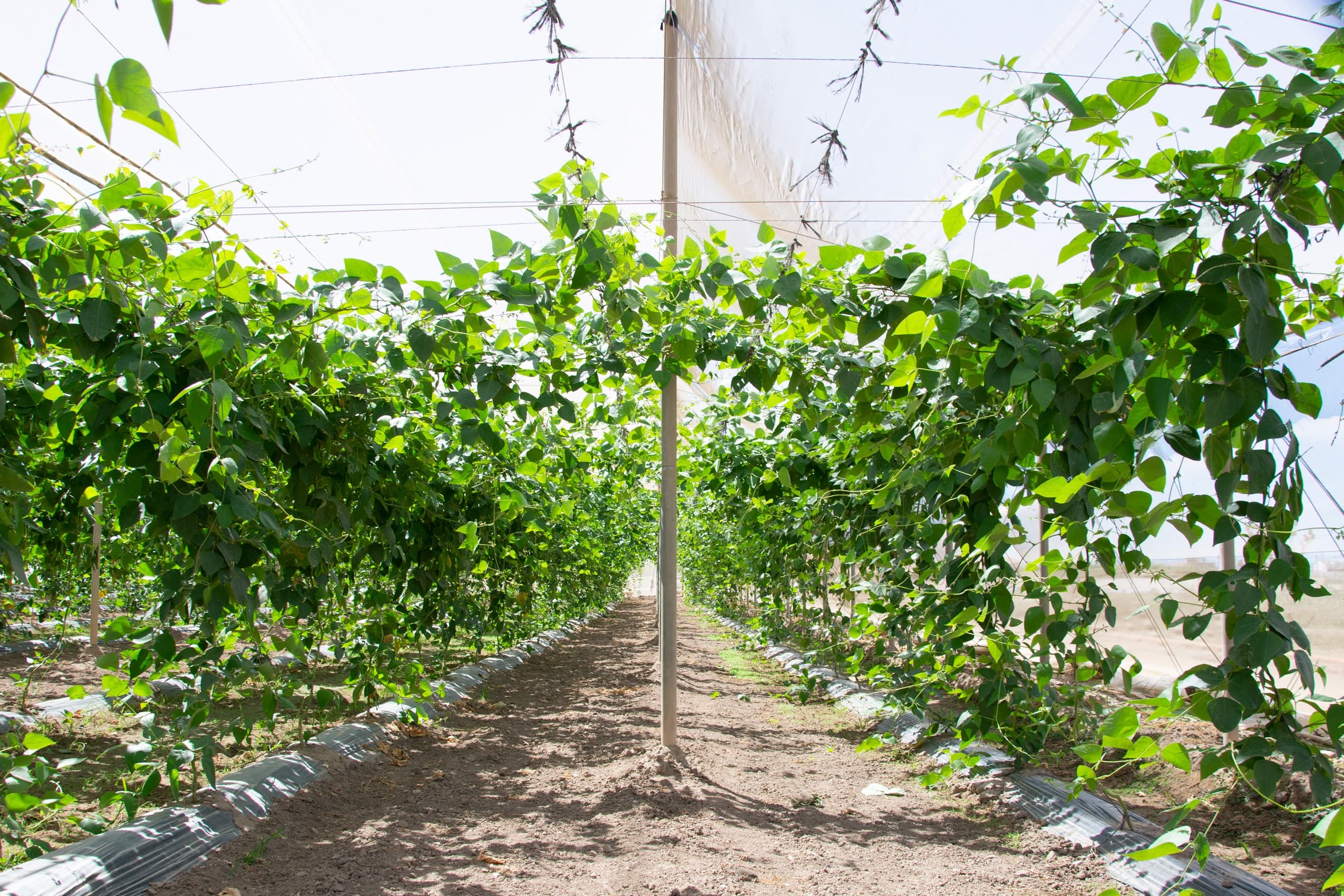 Coming from the Phaseolus lunatus family of legumes, the butter bean originates from South America, generally considered from Peru, where it receives the name of Lima bean, while in Latin American countries it receives the name of crescent bean or Madagascar bean. After its arrival in the Iberian Peninsula and its introduction in the paella, the Valencian Community began its extensive cultivation and study to obtain the best quality butter beans for its star dish.
Popularly considered a delicacy, it stands out for its organoleptic properties, that is, it has a great capacity to absorb and transfer the flavors of Valencian paella to itself, which, together with its creamy texture and thin skin, gives it a differentiator element to the authentic Valencian paella.
The butter bean can be found in stores in three varieties: wet, dry or frozen. We recommend and market the dried locust bean, because it is available throughout the year without the need to resort to greenhouses, it remains in perfect condition for months, and one can hydrate it after purchase, leaving it to soak 24 hours before of its use, or, in case of not having the necessary time, boil it lightly for about 30/40 minutes, but in case of doing it in this way, we should introduce it in the paella just after adding the water.
There are many varieties of butter bean, but these varieties often lack the characteristics that make the Spanish butter bean the best of its kind. Other varieties tend to have a harder skin and a less creamy texture, more focused on their maximum production than getting the most out of their properties.
The native Valencian variety, favored in its production by the long hot summers such as those of Valencia, is both a gourmet and ecological delicacy that differs from its varieties due to its thin skin and creamy texture, giving it a very mild flavor on the palate and for having a slight purple or purple pigmentation.
These differences can be found even in its nutritional value, studies show that, at the composition level, the Valencian butter bean has a higher percentage of fat and more important minerals for the body such as phosphorus, zinc and copper. It also has a high content of fiber, proteins such as folic acid (vitamin B9), minerals such as potassium and iron and antioxidants.
Unfortunately, its limited use in the paella and certain other dishes has had the downside of turning the Valencian butter bean into an increasingly scarce jewel in the Valencian community, which has lost 75% of the cultivated area in recent years due to competition from third countries, not helped also due to climate change.
We hope that this article has helped you understand how the bean turns out to be the main ingredient to produce an original paella, rice cookers.
If you want to see more content from our blog, follow this link.
Leave a Comment
Leave a Reply
Please
login
to post a comment.