Enamelled Steel Deep Pan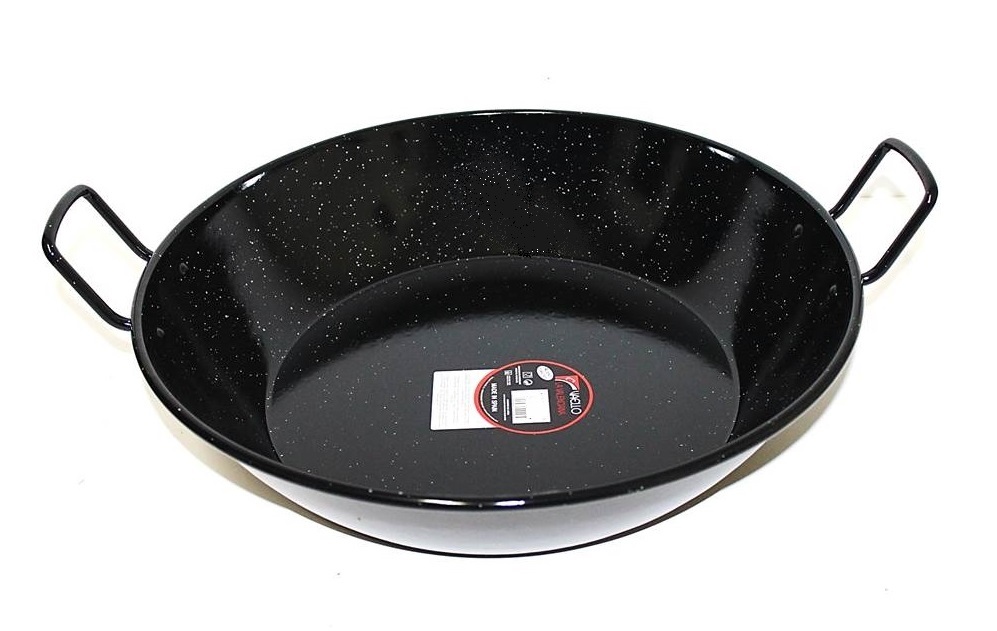 Very versatile, it can be used for deep frying or for stewing.

Easy to clean and resistant

Suitable for Gas, Induction, Vitroceramic Electric Hobs and Oven.

Made in Valencia (Spain)



Enamelled steel deep pan or deep enamelled paella pan have a flat bottom (unlike the paella pans) and can be used on electric or gas cookers as well as in the oven.
They are used all over Spain in households and restaurants and they are very versatile due to their wide range of sizes. It can be used for deep frying, or for cooking various kinds of juicy rice dishes and stews.
Made of steel, they're coated with a black and white speckled enamel, so rusting will not be an issue. It is easy to clean and store and it won't need oiling after use. The coating of enamel helps to an easy cleaning and maintenance of the paella pan.
Read more
Showing
1
-12 of 13 item(s)