Enamelled Steel Deep Pan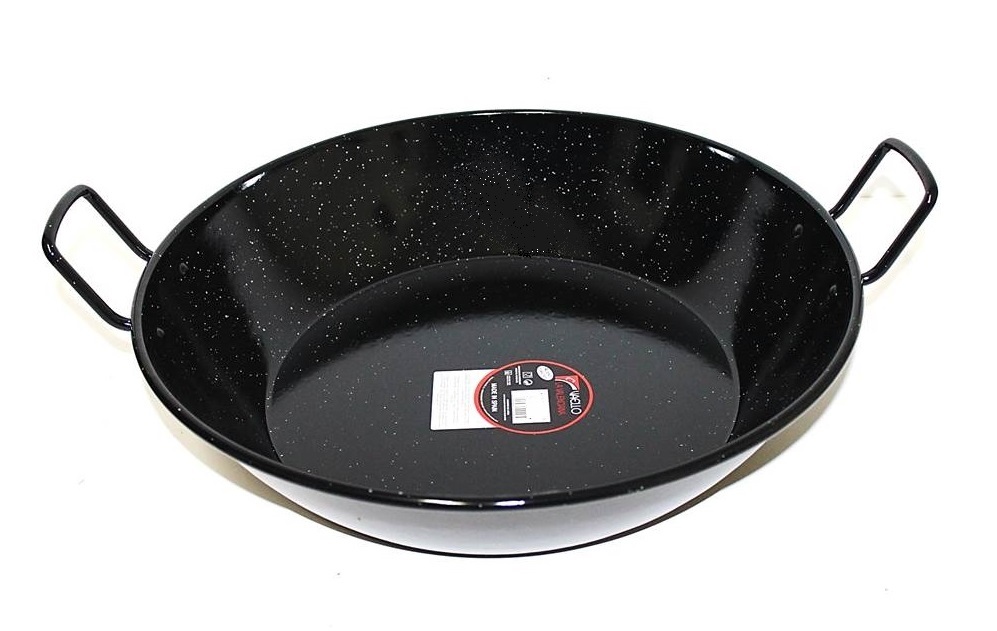 Very versatile, it can be used for deep frying or for stewing.

Easy to clean and resistant

Suitable for Gas, Induction, Vitroceramic Electric Hobs and Oven.

Made in Valencia (Spain)



Enamelled iron pots or deep enameled paella pans have a flat bottom that allows the broth to be kept more efficiently, unlike a traditional paella pan. It is suitable for all kinds of fires.
They are used in homes and restaurants and are very versatile due to their wide range of sizes. They can be used to fry and stew all kinds of sweet rice and stews.
They are made of steel and covered with a black and white mottled enamel which prevents oxidation. It does not require any maintenance and only needs a wash with soap and water after use, being careful to use the soft part of the scourer to avoid scratches and damage to the enamel.
Read more